Eventide Jamestown Celebrates Two Centenarians
Helen and Catherine were born in 1922, the same year Edy's Pies, formerly known as Eskimo Pies, were introduced, and also the same year construction began on Yankee Stadium in New York City. 
Here's what else happened in 1922:
Archaeologists unearth the entrance to King Tut's tomb in Egypt.
For the first time ever, Insulin is used to treat diabetes in humans.
The Reader's Digest prints its first edition.
The government of India jails famous humanitarian Mahatma Gandhi for civil disobedience.
President Warren Harding introduces the White House to its first radio.
The BBC news network signs on.
The U.S. Senate swears in the first female Senator, 

Rebecca Latimer Felton

.
Imagine being born in the Roaring Twenties, growing up in the Great Depression, getting married and sending loved ones to war in WWII, farming and having lots of babies, then surviving polyester pants in the 1970s.
And that's just half your life.
So it's been for Eventide Jamestown residents and centenarians Catherine Franklin and Helen Gushwa, who both recently ushered in the second 50 years of their lives. Catherine's 100th birthday was April 4, while Helen followed her on May 16.
The team at Eventide Jamestown has been celebrating both women the past several months, including to chat about their lives and what it's like to be triple-digit divas. Here's more about these two amazing women, Catherine and Helen!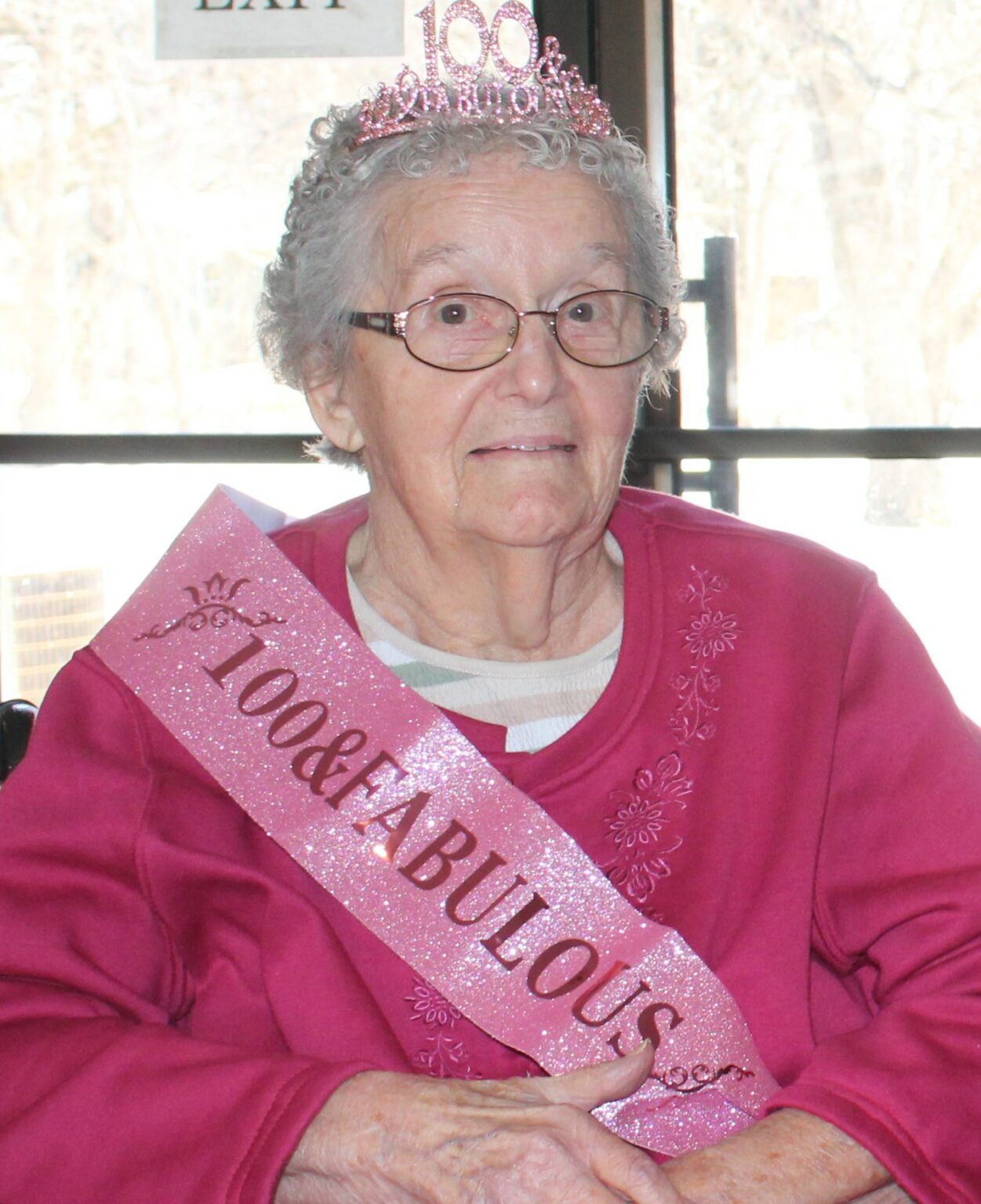 Catherine Franklin
Born in Sanborn, ND, in 1922, Catherine grew up in Eckelson where she attended Island Lake School and high school in Eckelson proper where she graduated in 1940.
Getting to and from school is something Catherine remembers fondly. "We walked and it was wonderful!" she said, even in the dead of winter. 
Love and marriage
Catherine married her husband Lyle on February 21, 1940, when she was just 19 years old.  They lived in the Eckleson area until he was drafted in the U.S. Army and transferred to California. Initially, Catherine went there to be with him, but after he shipped out for active duty, she then returned to the Eckleson area.
Farm life
Lyle eventually returned home from the war and the two started farming in Dazey, ND, until 1949 when they bought their farm south of Sanborn, ND. They farmed there until 1978 when they retired and moved to Valley City.
While managing the farm, Lyle and Catherine raised three children, all while engaging in many community activities and hobbies. Catherine particularly enjoyed fishing, sewing crafts and playing cards, many activities she engages in to this day.
Lyle passed away in 2002 and Catherine continued to live in her home until September 2018 when she downsized to live at Eventide.
She said she does miss volunteering in the community, which she gave up when she turned 90, but overall, Catherine doesn't have any regrets about a life well lived.
"I feel very good," she said.
Helen Gushwa
Delivered by her own grandmother at home on May 16, 1922, Helen Gushwa was also born in rural North Dakota, and like Catherine, remembers fondly the days when she would walk to and from school regardless of the weather.
"Sometimes we'd hitch a horse up and go that way with our dad helping, but mostly we walked and walked," Helen said. "It was good for us."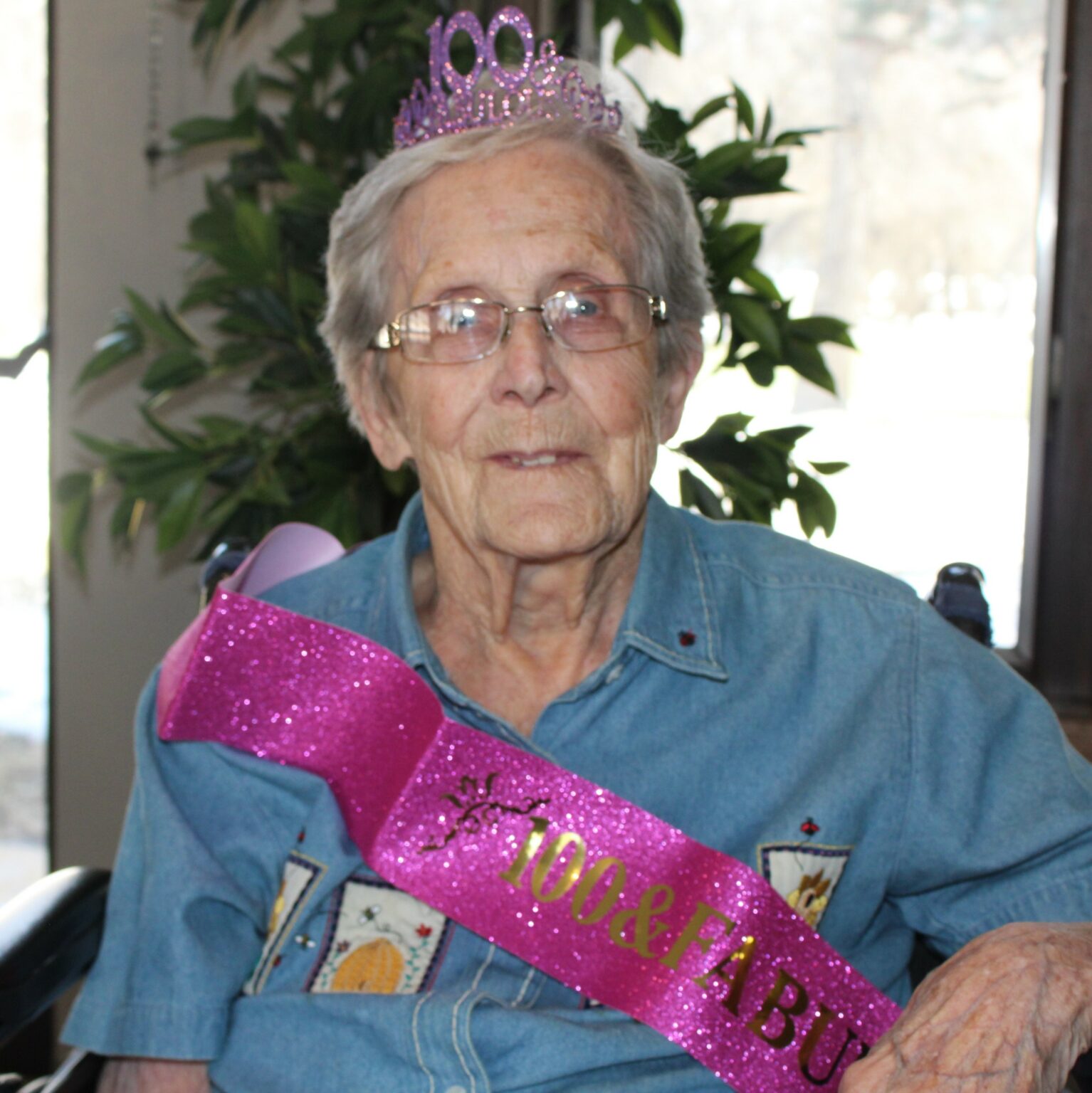 One of Helen's best memories was taking a raw potato to school and setting it next to the furnace, by noon she would have a baked potato for snack.
Helen also says she was the only girl in her family to attend high school and her grandfather was very disappointed in her for attending. She was the valedictorian of her class of five students. 
After high school she wanted to be a teacher but couldn't afford to pay for tuition so she got hired on to clean the teacher lounges at Valley City State University. Once she graduated and was able to teach, she found a job that paid $65 a month ($18 of which went to room and board). 
Wedding shenanigans
Helen eventually moved to Texas where she married Wayne Gushwa, whom she nicknamed "Shorty" due to his height. 
After they got married, Helen returned to ND where six weeks later she found out she was pregnant with her first child, Judy. Due to Shorty being stationed overseas in England and France, he didn't get to meet Judy till she was one. 
Not too long after having the farm, Helen applied to work in activities at the state hospital where she worked for 25 years. She worked there until she retired and turned to gardening and sewing stuffed bears for extra money. 
Once Shorty died, Helen couldn't manage the farm alone and decided to buy a lot of land in Jamestown where her nephew built her a beautiful home. Years down the line, Helen moved into Eventide where she participates in many activities and remains active.
Favorite Helenisms
While Catherine is most certainly the quieter centenarian, Helen doesn't shy away from sharing her opinions more openly. Here are a few of our favorite quotes from Helen.
On the distressed denim jeans trend
"They pay for things with holes? That is really crazy."   
On being told she's beautiful
"They need glasses. That's what they need."  
On turning 100
"Everybody wants to be 100. They're crazy if they do."  
On roasting potatoes on a wood-burning furnace in a one-room schoolhouse
"Just bring the butter!"
Happy birthday, Catherine and Helen!