Eventide offers a full range of licensed nursing care services in a welcoming, home-like environment. Whether it's to facilitate a recovery or address changing needs, our around-the-clock care is consistent in quality, compassion and skill.

More than just physical health care, we also offer a range of programs designed for maximum interaction, from dining to socialization and exercise — all delivered in warm, comfortable surroundings that cater to all parts of life, not just to those requiring medical attention.
Our memory care neighborhoods are designed to help those with Alzheimer's and dementia live in a comforting community, one in which they will feel safe and able to live life to the fullest. Celebrating life, every single day.
 With encouragement and support, each resident is able to live independently at their own level of ability. We celebrate what our residents can do, rather than focus on what they cannot, providing care and assistance where needed.
Dementia experts know that regular mental and physical activities can delay the progression of some dementias, including Alzheimer's disease.  Our caregivers have been chosen for their "heart" and are specially trained in working with those with dementia as they engage our residents in meaningful activities and personal relationships.
Dignified and purposeful living.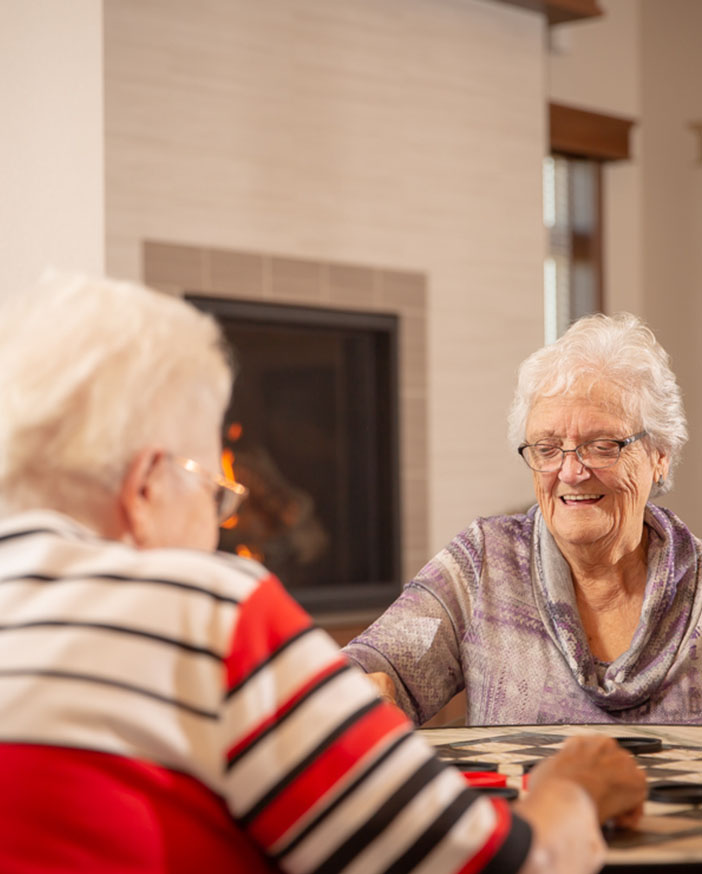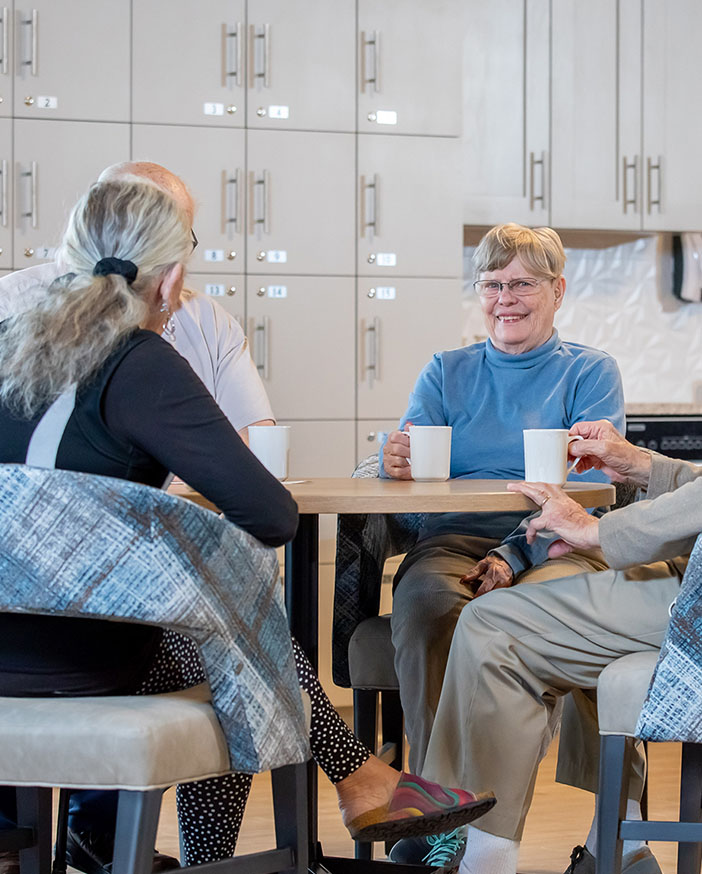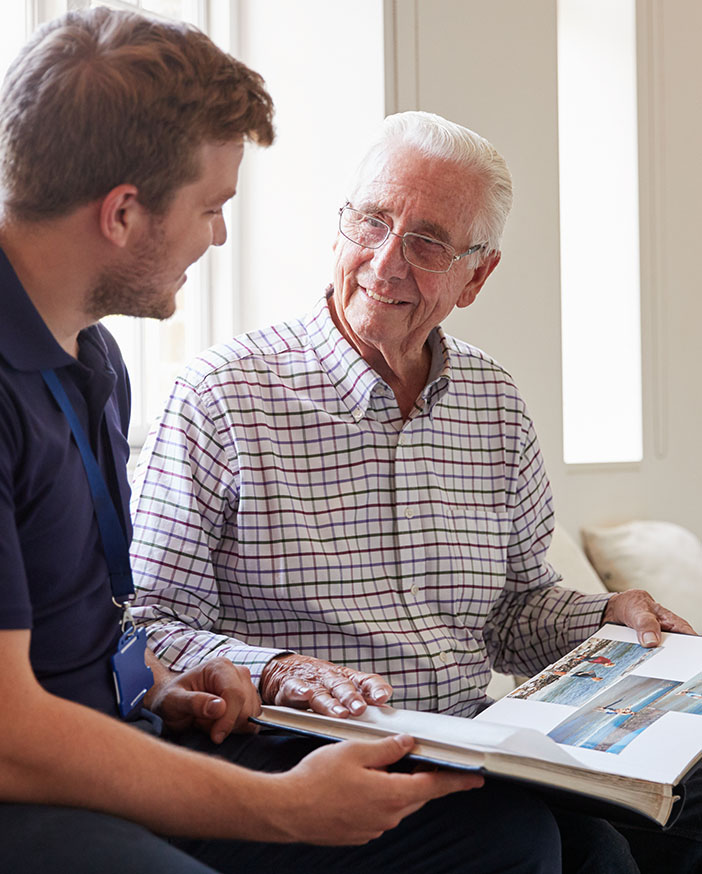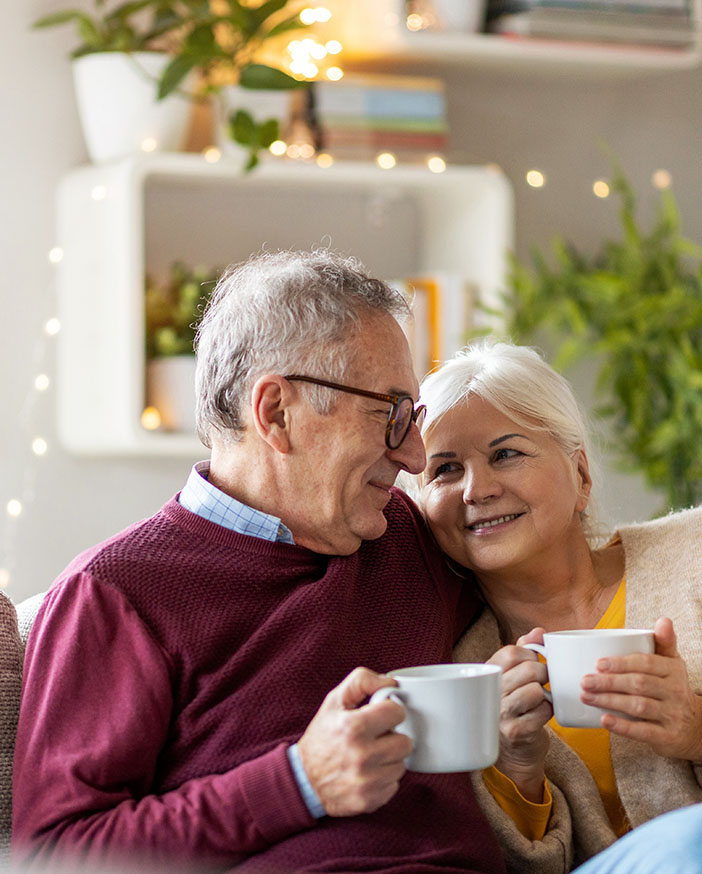 Features and supportive services include:
Private apartment with full bath
Three delicious meals daily, served family style in our dining room
Higher staff to resident ratio
Daily coffee and snacks
Escorts and reminders for events
Housekeeping, including linen service
A secure, home-like environment
Engaging, fun activities and scheduled outings
Emergency response system
24-hour specially trained supervision
Well-appointed social areas for visiting
Worship services and spiritual care
Your family member will receive a thorough assessment prior to moving, and we'll create a personal care plan based on his or her needs, preferences, and goals. Families are encouraged to decorate their loved one's apartment with familiar furnishings and favorite items, celebrating the unique story of each of our residents.
Please call us today to learn more about our assisted living memory care. We look forward to learning more about you and your loved one and how we may be of service.
Professional support from the best
The resident-family care conference assesses each individual and determines the preferences for dietary, activity and living arrangements. The resident's ongoing care and well-being is documented in the electronic health record so information is accessible to those involved in the resident's care.

We know you may have many questions regarding our skilled nursing services and we welcome your call or schedule a visit with one of our campuses.We know you may have many questions regarding our skilled nursing services and we welcome your call or schedule a visit with one of our campuses.
"Hi, I'm Laura, a senior living advisor at Eventide Senior Living Communities. I'd love to connect with you and help you decide which type of care is best for you.