Since 1951, Eventide Senior Living has been guided by our board of directors in our commitment to our mission of empowering older adults to thrive. Eventide board directors are volunteer roles filled by people who bring unique professional experience and insights to us that we wouldn't otherwise have. Members also have a passion and commitment for long term care. At our December annual meeting, we welcomed new board members Rev. Dr. Terry Brandt, Vikki Johnson and Dr. Brandon Lunak.
Please join us in welcoming our new board members to the Eventide team!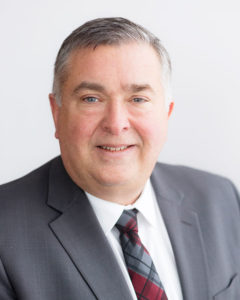 Rev. Dr. Terry A. Brandt
Rev. Dr. Terry A. Brandt graduated with a bachelor's degree from Southwest Minnesota State University, Marshall, Minn., in 1993; received a Master of Divinity degree in 1997 from Luther Seminary, St. Paul, Minn.; and received his Doctorate in Higher Education from Maryville University, Maryville, Mo., in 2022.
Currently, Terry is the Vice President for Advancement at Concordia College in Moorhead, Minn.  He began his work for the college in January of 2020.  Prior to serving Concordia, Terry was elected to serve a six-year term as bishop of the Eastern North Dakota Synod of the Evangelical Lutheran Church in America (ELCA) in 2014, where he oversaw the shared work of 202 congregations and their staffs, throughout eight conferences.  Prior to serving as synod staff, Brandt was pastor of ELCA congregations in Minnesota: Grace Lutheran Church in Fairmont, Clarkfield Lutheran Church in Clarkfield, and a two-point parish in Alberta.
Terry is an active member on numerous boards and committees.  He and his wife, Kristi, are parents to three children: Lindsay, Kallie and Austin.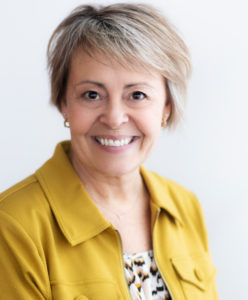 Vikki Johnson
Vikki Johnson is Vice President – Mortgage Loan Officer at Choice Bank in Moorhead, Minn. Vikki has lived and worked in Fargo-Moorhead for over 30 years, helping decades of families along their journey through life. Vikki's favorite core value at Choice Bank is Work hard. Do the right thing. Have a little fun! #PeopleFirst
When not working, Vikki enjoys cooking, traveling, relaxing, and making memories with her family. She and her husband Bruce, an FM Realtor of 34 years, have two grown children, Jorie, a Minneapolis-based actress, and Jayce, a Montana-based UH-60 Blackhawk Medivac pilot for the US Army. They also have three furry grandbabies, Midge, Dante, and the General Patton.
When not enjoying all that Fargo-Moorhead has to offer, you can find Vikki at her cabin on Leech Lake, traveling around the country supporting her kids, or vacationing someplace warm and sunny with her toes in the sand.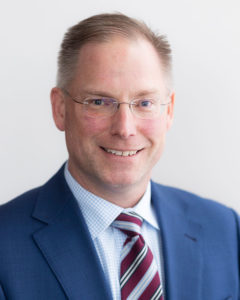 Dr. Brandon Lunak
A Grand Forks, N.D., native, Lunak earned bachelor's and master's degrees from the University of North Dakota and a K-12 principal and superintendent's license as well as a doctoral degree in educational leadership from Minnesota State University Moorhead.
Lunak taught physical education and health for Climax-Shelly School District in Climax, Minn., from 1997-2005. He was the superintendent/elementary principal in the Emerado Public School District in Emerado, N.D., from 2005-2011. There he led the district through an HVAC upgrade that was partially financed with a grant for energy efficiency.
From 2011-14, Lunak was superintendent of the Waubun-Ogema-White Earth Public Schools, where he led the district through the construction of a preschool addition to the elementary site with the help of a grant through the Minnesota Department of Health and Human Services.
In 2014, he joined Moorhead Area Public Schools as the assistant superintendent of finance and operations and became superintendent in 2018.
Brandon and his wife, Melissa, reside in Moorhead and have two children, Brycen and Azylen.
Eventide Senior Living Board of Directors