To quote Eventide at The Linden resident Oliver Lundell, "There's not much advice to getting old, but you do feel stiffer."
If you're feeling stiffer, whether from age or another concern that affects your ability to enjoy activities you love, you're not alone. For example, almost 60 million Americans have arthritis!
But the good news is that you can start enjoying your favorite hobbies, thanks to adaptive technologies and expert tips, which includes a crowd favorite: gardening!
Whether you're a seasoned gardener or you just enjoy planting a few flowers every season, we dug in a little more to provide you with five mobility-friendly gardening tips options so you can get back to playing in the dirt. Here are five of our favorites!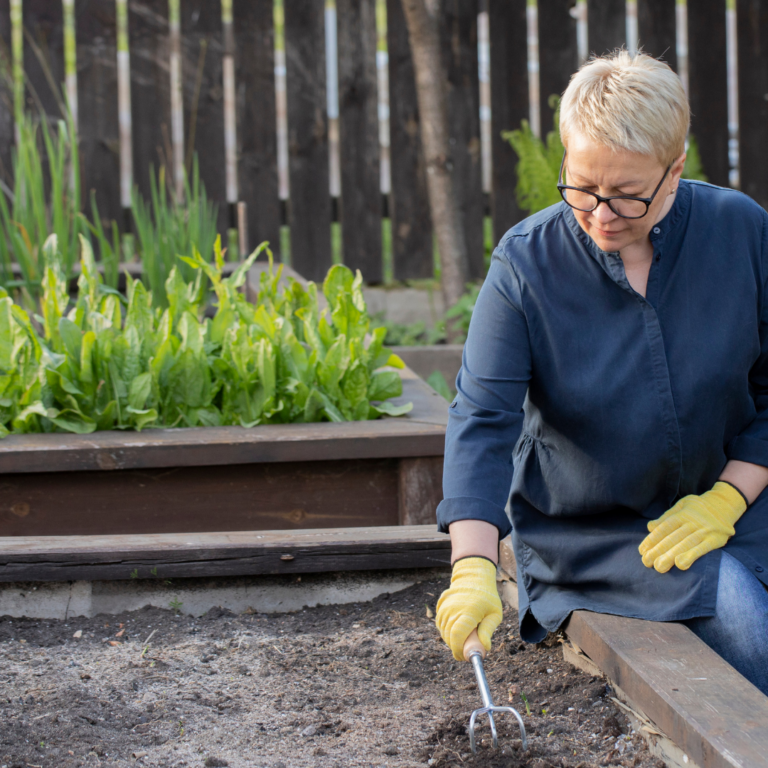 #1 Raised Garden Beds
Raised garden beds come in all sizes, shapes and heights. A lot of gardeners make their own out of materials they already have on hand, like plywood, plastic trim and even old rain barrels! 
We like raised gardens that are waist high because they don't require bending and are wheelchair-friendly, which is what makes them ideal for people managing or preventing mobility issues. 
Another great thing about waist-high raised beds: They are worm-free! 
Caution: A lot of raised garden beds come in kits that can be delivered right to your door, but the kits can be heavy and often require assembly. If this is the case, ask for help.
#2 Vertical Gardens
Vertical gardening is very trendy with plant-loving Millennials these days, and they're also an amazing option for gardeners looking for ways to accommodate mobility, vision or cognition concerns. 
The other reason we love the idea of vertical gardens is they can be planted both indoors or outdoors, and they require very little space. So if you live in an apartment or have a small balcony or area outside your home that could use a little greenery, try out a vertical garden.
Great vertical gardens are light and easy to move around, too, so if you need to help plants chase the sun, it's an easy option. Here are more tips we like from the MicroGardener that can help you get started growing a vertical garden.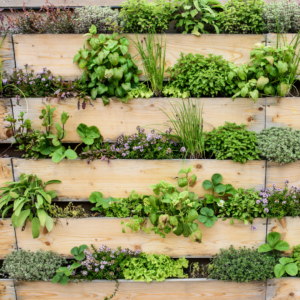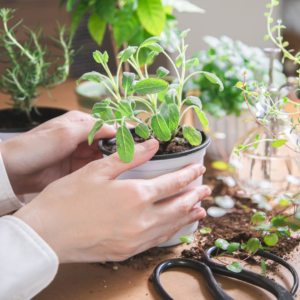 #3 Indoor Herb Gardens
Whether you live in the desert or the northern plains, herb gardens can be planted and cultivated all year. They're also a great way to introduce the pleasures of gardening to grandkids or younger friends looking for non-electronics-focused pastimes.
You don't need anything other than some seeds, soil, a few aerated pots and a sunny spot in your home to start growing herbs. 
Here is a great resource for getting started growing an herb garden indoors. 
#4 Grip Aids and Long-Reach Tools
Hands-down, the best thing anyone can do (regardless of ability) is to purchase grip aids and long-reach gardening tools, like trowels, hoes, forks and cultivators with extra-long shanks. 
A brand called Peta Easi-Grip makes gardening tools designed for people with arthritis and other mobility limitations. We like these because they help those who prefer traditional gardening but can't bend, stretch or pull safely using smaller tools and implements. 
If cost is a barrier, there are lots of other options for grip aids and long-reach gardening tools online. Check out Family Handyman's guide for more ideas.
You can buy grip aids, or if you're gardening on a budget, we suggest using rubber jar lid openers. They work great as an alternative! 
#5 Stretch Out
The National Garden Bureau's (NGB) guide to adaptive gardening sagely suggests you stretch out your entire body before you dig into the garden. 
"One of the best things you can do for your body is to stretch, stretch, stretch before you start gardening. Do yoga, tai chi, or dance to some upbeat music that gets you moving and warmed up," the NGB says.
Bonus Adaptive Gardening Tip: Have Fun!
One of the greatest parts about gardening is allowing your mind and body to get into a flow state — that sweet spot where you feel relaxed and time seems to become irrelevant.
Here's some science behind the many health benefits of gardening. But if we had any more advice, it would be that no matter how healthy gardening is, equally important is how fun it can be. Enjoy and may your garden grow!