Eventide is a nonprofit organization that has been living its mission since 1951. Rooted in Moorhead, Minnesota, we've grown over the past seven decades, but caring for our residents remains our guiding light. #TeamEventide is a group of people who come together each day to empower older adults to thrive.
Get Your Application Started Today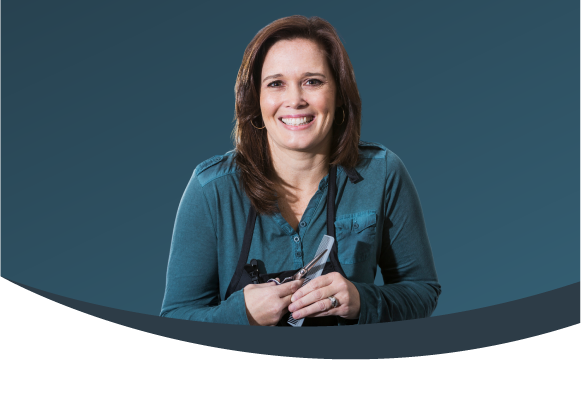 Enhancing Lifestyles & Offering Exceptional Services
For more than six decades, Eventide Senior Living Communities has offered exceptional services to enhance the lifestyles of seniors in the Fargo/Moorhead area. As we expand with additional locations in North Dakota, we have an even greater passion for our work.
Eventide continues to develop new programs to address the needs of our residents and existing facilities, as well as positioning the campuses for the future. Relationships with seniors and their families are built through a variety of service models that infuse hospitality and wellbeing into each day. Eventide partners with each resident to shape services and environments that influence their maximum health; foster personal connections and meaningful activity; and celebrate the joy of every day.
The Eventide mission and ICARE core values set a standard of excellence for both resident care and our work environment. We hire the best people who share our passion for hospitality and commitment to service, and strive to ensure employees are empowered to make a difference in the organization.
Eventide is a faith-based, non-profit senior healthcare organization based in Moorhead, Minn. We provide a full range of lifestyle and service options, including independent and assisted living, memory care, skilled nursing care and transitional care. With over 1,400 employees, Eventide serves over 1,200 residents daily at its six campus locations in Moorhead, Minn., and Fargo, West Fargo, Jamestown and Devils Lake, North Dakota.
INTEGRITY
We accept the great responsibility of providing the best care for our residents at all times.
COMPASSION
We treat each person with kindness, sensitivity and understanding.
ACCOUNTABILITY
We promise to fulfill our mission by using good stewardship of our time, talents and resources.
RESPECT
We recognize and honor the dignity of each resident, family and team member
EXCELLENCE
We strive to continually improve all that we do, individually and collectively.