Shalom and Jackson Kpahn with four of their five children. The Kpahns moved to the United States from Liberia in 2016. In their spare time, they are working to open a public school in their home country that will educate children grades kindergarten through high school. Photo courtesy: Shalom and Jackson Kpahn
When Eventide Universal Worker Shalom Kphan and her husband Jackson moved from Liberia to New Jersey in 2016, the newlyweds and new parents were looking for a great community to raise a family.
"My husband went on the internet to search around and he said, 'Shalom, why don't we move to North Dakota?' "
Jackson chuckles. "Fargo-Moorhead is a nice place to raise a family," he said. "We didn't want to raise our family in New Jersey."
The couple left their two oldest children with family back in Liberia until they secured housing and established their careers in Fargo back in 2018.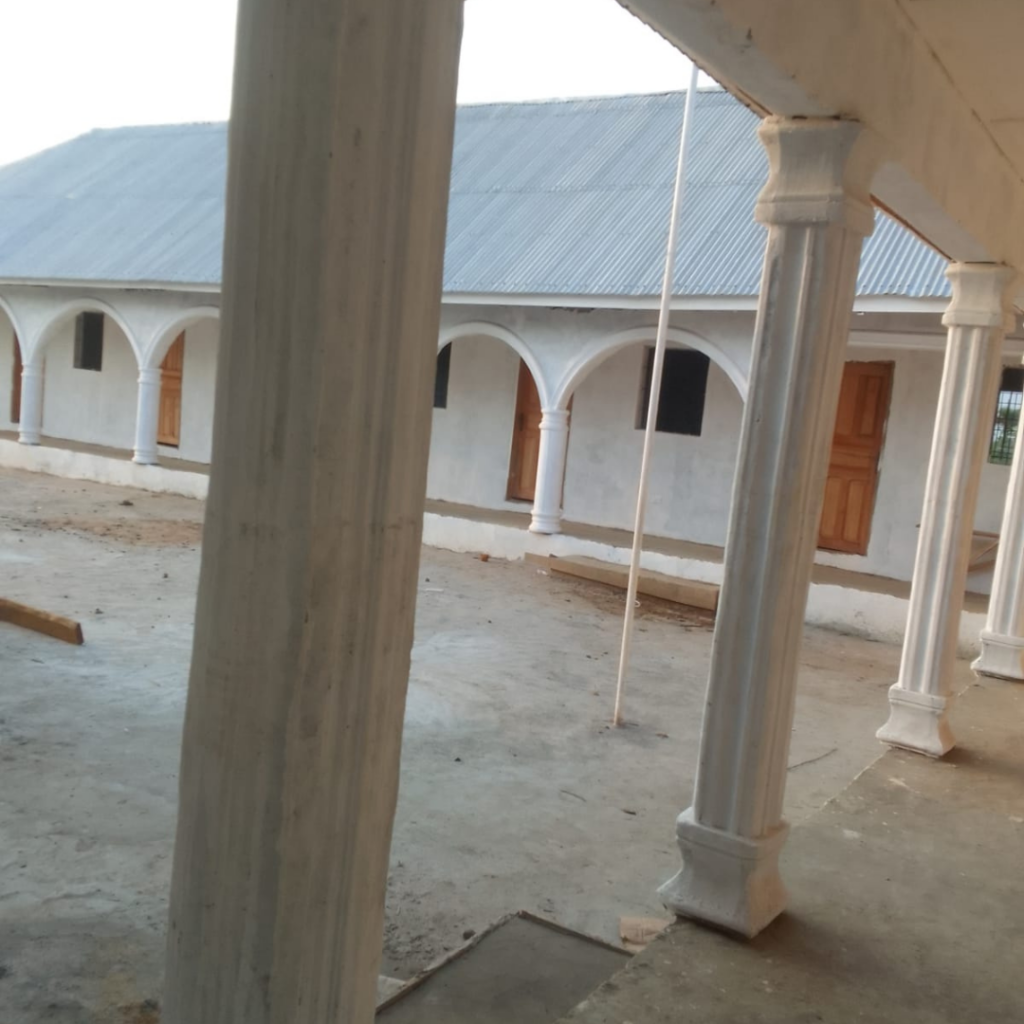 Shalom International School System
To help support the Shalom International School System, contact founders Shalom and Jackson Kphan directly by phone at 701-799-2363 or email at [email protected]. Areas of greatest need: Backpacks Textbooks Kitchen and food supplies
Lessons in hard work
Once settled in the area, Shalom earned her CNA licensure and joined the Eventide team in 2021. Jackson, a full-time mail carrier, is also pursuing a degree in IT at M State.
Through all that, the couple also welcomed three more children into their family. 
But while they call the United States home now, Liberia isn't far from their minds and hearts. 
Shalom and Jackson recently founded the Shalom International School System, a free school for up to 500 children grades kindergarten through high school in Ben Town, Margibi County, Liberia.
Shalom International School System officially became a registered school in April 2023. Since then, Kphan and her husband have been working free hours they have outside of working and parenting on the endless administrative and legal tasks required for the school to be allowed to open. 
Every last scrap of extra money goes back to the school, too.
"Our first tax return funded the money to purchase the land for the school," Shalom said. "It's been a lot of extra work, but worth it."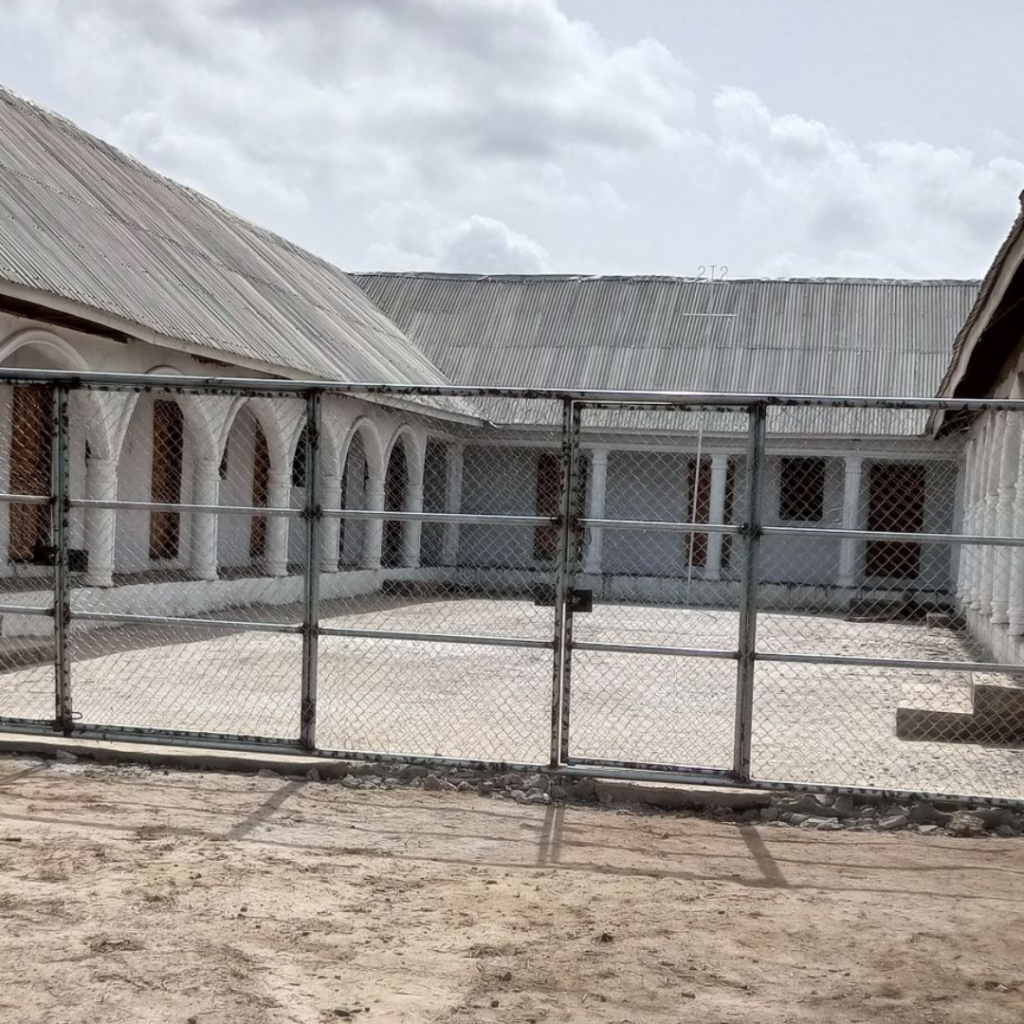 Shalom International School System is set to open soon. Shalom and Jackson are working hard to train educators and secure funding so students and staff have access to free lunch, too. Photo courtesy: Shalom and Jackson Kpahn
Their 'why'
The school project came about when Shalom and Jackson recalled how they both struggled to get a consistent education in Africa. 
"It was hard and sometimes even hard to have lunch. Sometimes we wouldn't eat all day until we got home. So we had a dream that we think we can help the people back home. What we saw is we can be the best fit for the community by committing to helping them," Shalom said. 
Now that they have several children attending school in the area, Shalom and Jackson clearly see the disparities and want to change that in their home country.
"When we came to the U.S., we saw kids have lunch, breakfast and everything. Back home, it wasn't like that. We want to be able to give the kids free backpacks, food, computers, and all that, for students, and give them transportation," Shalom said. 
Jackson and Shalom hope to provide students with that and help fund teacher training and certificate programs to ensure quality education standards. 
Opening new doors
The school is registered and ready to go. They've done all the administrative work, assessment of the school and are prepared to get teachers trained and ready for the classroom.
"We haven't been back, but we've been communicating with the people on the ground and they're giving us good information," Shalom said about returning to Liberia. "We want to go back, but we don't have the money to go back yet. Taking care of five kids, paying rent, and all of that is too much for us right now."
Eventually, the Kphans hope to bring their whole family back to Liberia for visits, but they call America home now. 
"It's always a blessing to be in the U.S. Our prayer was for God to bless us and so we could help our country. By bringing us here, it's an opportunity to be a blessing. We have been doing it," Shalom said. 
Community is everything
It's important to Jackson and Shalom that they stay involved in their community, whether that's here or Africa. Giving to the country they grew up in is meaningful, knowing they're providing Liberian youths with educational tools they need to strengthen their community.
Back home in Fargo, Jackson said he's always thinking of ways to improve community outcomes. They're involved in the local Liberian community and help others locate and use resources available to them.
For Shalom, she finds a strong community in the people she cares for and works with at Eventide, too. 
"I love the residents. And just walking through the memory care building, it's my favorite part. I love working in memory care. It's hard work but I'm always happy," Shalom said. "One of my residents told me she used to ride horses to get to school and I've never seen a live horse except in a movie. We like to laugh about that." 
In many ways, this Eventide #DifferenceMaker is helping people at the end of their lives and the beginning. 
"We're all going to need people to help us," she said. "Helping feels good, too. It makes me so happy."
Donations welcome
The Kphans are very close to being able to open the school, but their areas of greatest need right now are funding to purchase backpacks and food supplies for the kitchen. 
They are also in the process of developing a website that will include a way to donate to the school. In the meantime, to help support the Shalom International School System, contact founders Shalom and Jackson Kphan directly by phone at 701-799-2363 or email at k[email protected].