10 Reasons Eventide is a Great Place to Grow Bolder
The community has voted in its annual Forum Communications "Best Of" awards and the results are in: Eventide earned the region's best retirement community. We're so thankful for the honor.
While it always feels humbling and special to earn an award, we believe accolades feel even better when we recognize the parts of our organization that truly make Eventide a great place to Grow Bolder™. After all, what makes Eventide such a special place to live, work and play is so much more than empowered living for seniors.
Here are some of our favorite aspects about Eventide that make our retirement community such a special place for people to live, work and play.
1. Restaurant-style dining
Like great music, good food has a way of connecting us in conversation and memory-making. Our culinary experts offer a variety of meals, all of which are made with nutritious ingredients and a lot of love. In the warmer months, we also like to grill outside and eat on the patios.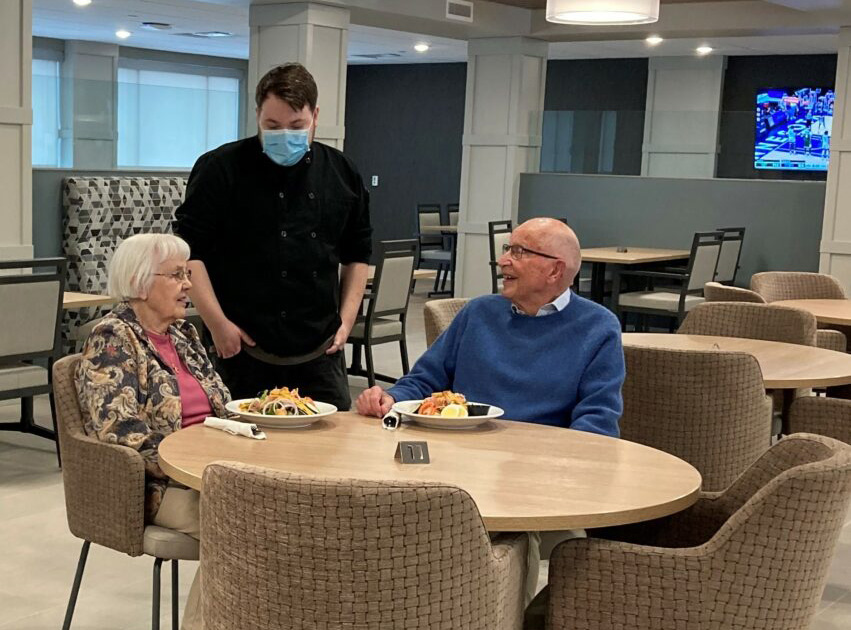 Eventide employees love working here and helping empower residents to 
Grow Bolder
™. Our enhanced way of living empowers both residents and staff to keep learning, get stronger and make every day the best it can be. From our community rooms to our board rooms, each Eventide employee has a part in holding up our mission to set a standard of excellence for both resident care and our work environment.
Community residents across the cities and towns we serve march to their own beat when it comes to activities they love. Daily activities are adaptive, energetic and fun. In addition to life enrichment classes throughout the day, many community members start their own hobby clubs, such as woodcarving, crocheting, bridge clubs, book clubs, walking groups and more.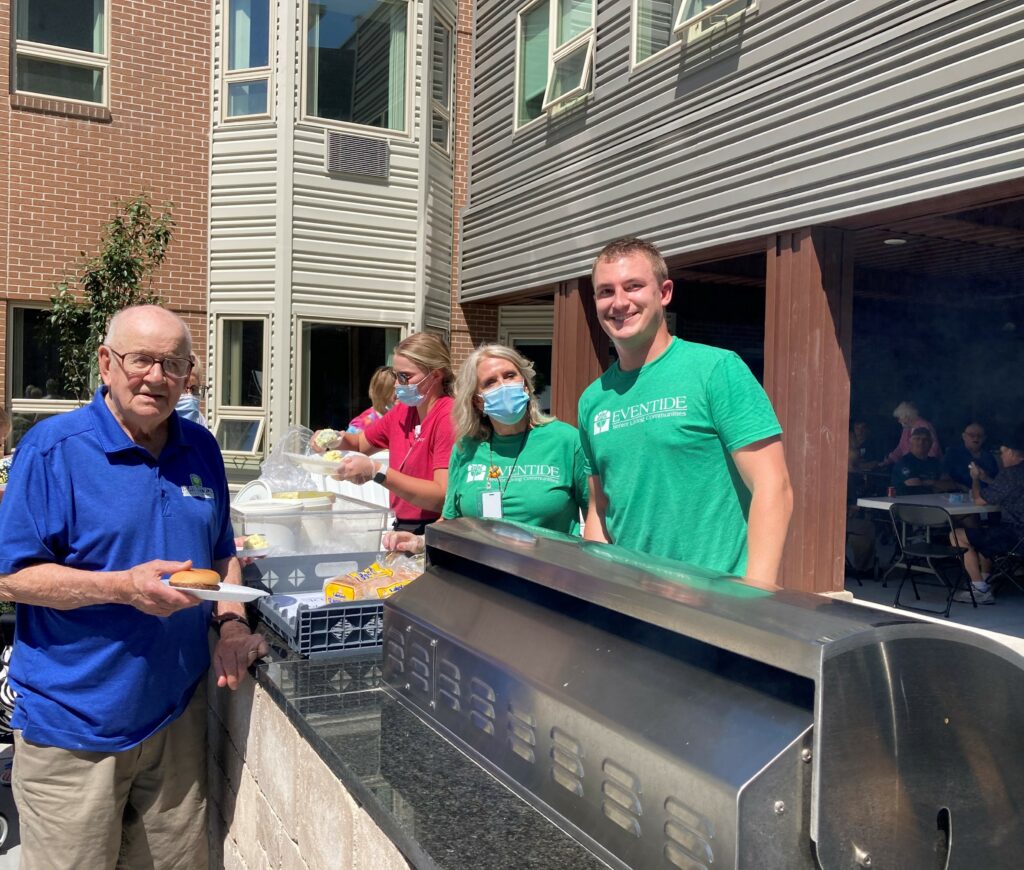 Live performances, sing-alongs and other music events are a big part of social hours at many Eventide locations. Regional musicians come in and entertain residents with classic rock, golden oldies, holiday classics and other seasonal favorites. Come early to the community rooms or wherever we're hosting our next performance. Seats to music events fill up fast!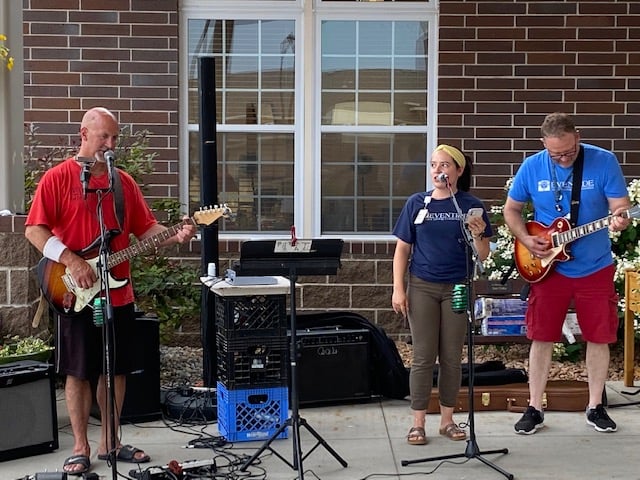 Eventide makes it easy to thrive, no matter where you are in life. Residents move into our apartments completely independent and add services as needed. We also offer transitional/rehabilitation care, skilled nursing care and home and hospice care.
From lifelong fitness fanatics to beginners, we have physical activities that keep all of us smiling and active. Eventide volunteers and life enrichment coordinators at each of our communities facilitate group fitness sessions regularly. A fan favorite? Heading outside for a cruise on an adaptive bicycle!
You might see our Eventide buses shuttling residents to and from community events and activities. Back at our communities, we also host a variety of educational activities, such as virtual "Around the World" tours of countries across the globe. We sample food, music and other cultural traditions unique to the countries of origin we explore — all from the comfort of our community rooms.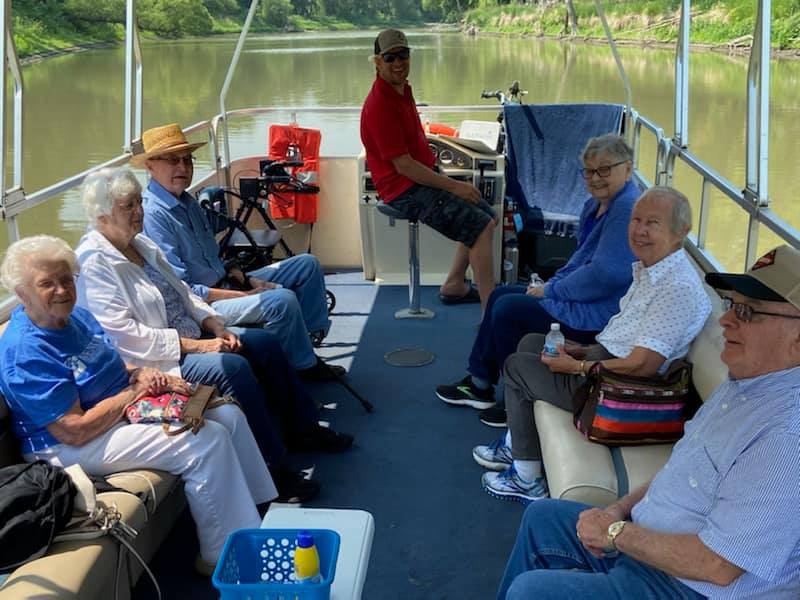 Some of the best moments in life are shared with friends over a mug of hot tea or a glass of tasty wine. Residents in many Eventide communities enjoy happy hours in the onsite pubs where friends gather to talk, laugh and reminisce.
Community 
chaplains
 at Eventide communities work hard to ensure those who seek spiritual and emotional support receive it in the forms that are most comfortable to them. While we have a long Christian heritage, many of our residents in communities across the region receive religious and faith-based care that best suits their lifestyles and preferences.
Introverts, extroverts and everybody in between enjoy the Eventide life on their terms. Whether our residents love gathering in big groups or they enjoy one-on-one time, lifelong friendships are easy to grow in our communities, with activities, food, music, events, spiritual support and so many other reasons to Grow Bolder™.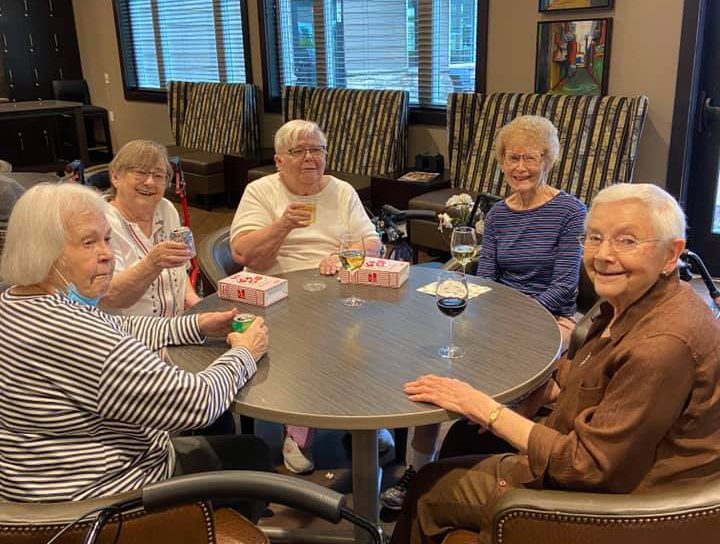 Explore our communities
Eventide has so many ways to ensure you Grow Bolder with events, activities and hobbies that fill lives with meaning and joy. The best way to get to know if we're the right fit for you or someone you love is to come visit us at one of our 16 campuses across North Dakota and Minnesota. We hope to meet you soon!
Schedule a Visit Our Communities